As we look over the past year, we celebrate the ways God showed up big in our lives and the lives of those around us. There's still more to come for 2021!
HEART FOR THE HOUSE 2020
Celebration Sunday
GOD SHOWED UP BIG IN 2020
Stories of God's Power and Goodness
COMPASSION PROJECT
Mosaic Pregnancy & Health Center
At the beginning of 2020, we felt the Holy Spirit saying to us "THERE'S MORE - and it's found in community." God placed a dream in our hearts that we all would find our people and become a community who are connected, not just by attending Sunday services, but a community of people who know each other. To know that you belong.
As we look forward to 2021, we believe...
and it's still found in community.
Pastors Rick shares about what's in store for us in 2021
We see a thriving Culture of Belonging that permeates every aspect of our church. No one wants to be an outsider. Everyone wants to feel like they belong, like they can say… I belong here.
Imagine a large church where no one feels left out, where no one is a stranger.
Imagine a clear pathway for Next Steps in our journey of belonging.
Imagine a church with a clear and easy way to connect with a group of people who enjoy each other's company, who are coming to know one other, and who care about each other's spiritual journey.
This culture of belonging is what we want everyone to experience at FFC.
GRACIOUSLY ACCEPT SPIRITUAL JOURNEY

We see a church that accepts the spiritual journey of broken people, and does so with patience and kindness, rather than strict rules and regulations.

We see a church that allows people to make their journey toward God at their own speed.
We are all journeying out of brokenness.
And the most gracious thing we can do is to journey with each other, understanding that we are all in different seasons of our lives, knowing we all need God's grace.
Ron's life was spiraling out of control until he met someone who simply befriended him.



FFC Kids was launched by Pastor Marjie in 1992, and from that time to this, children's ministry has been central and vital to this church. Kids Town, our 1950's themed facility, was designed by Marjie's sister and Pastor John Temple led volunteers to build it out. It has been lovingly hand-crafted and is a place where children can have fun and thrive in their relationship with God. Each class is staffed with teachers who are gifted and motivated to see your child learn about God's love for them at their age level.

FFC Youth meets in the Zone, a fully equipped auditorium and activity space that designed with them in mind. It's a place for your students to gather that's their own space.

FFC Kids and FFC Youth are two of the most important ministries we have at Faith Family Church. That's why we invested in providing excellent facilities for them. Our Educational Building allows us to give our kids and students the very best.

Our vision for children and youth only grows stronger and clearer, and we think the facility speaks to the priority we place on the future leaders of our church.

Debt Reduction

We want to invite you to invest in paying off this building. Over the past seven years, your HFTH giving has enabled us to pay down $1.1m of principle on this mortgage. We think this is one of the most powerful tools we have to equip our Next Generations.
This year we are going to focus on the hurting in our own community
through 4 Compassion Projects
1. streetlights food ministry
We want to provide fresh food for the families we serve through our Streetlights Food Ministry
St. Vincent de Paul in East St. Louis, a ministry that feeds the homeless every day, provides clothing, job help, and numerous other services.
3. whiteside summer lunch program
Providing summer lunches for under-resourced students at Shiloh's Whiteside school.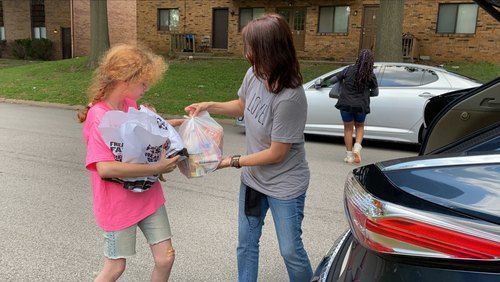 Every year Kids for Christ donates brand new back packs filled with supplies for under-resourced kids returning to school.
Ask God to show you what part he wants you to play in this vision. This is the first and most important step in preparing your hearts. Ask God what he wants you to give. Ask him to show you creative ways to give the amount he is indicating.
2. be willing to sacrifice
Let God move you beyond what is easy or comfortable. Let him stretch your faith. We can't all give the same amount, but we can all make an equal sacrifice. Have an open heart to hear what sacrifice God wants you to make.
We serve an awesome God. So trust that he will provide what he tells you to give, even if it's greater than the resources you can readily identify or expect. Leave room for God to move powerfully for you this year.